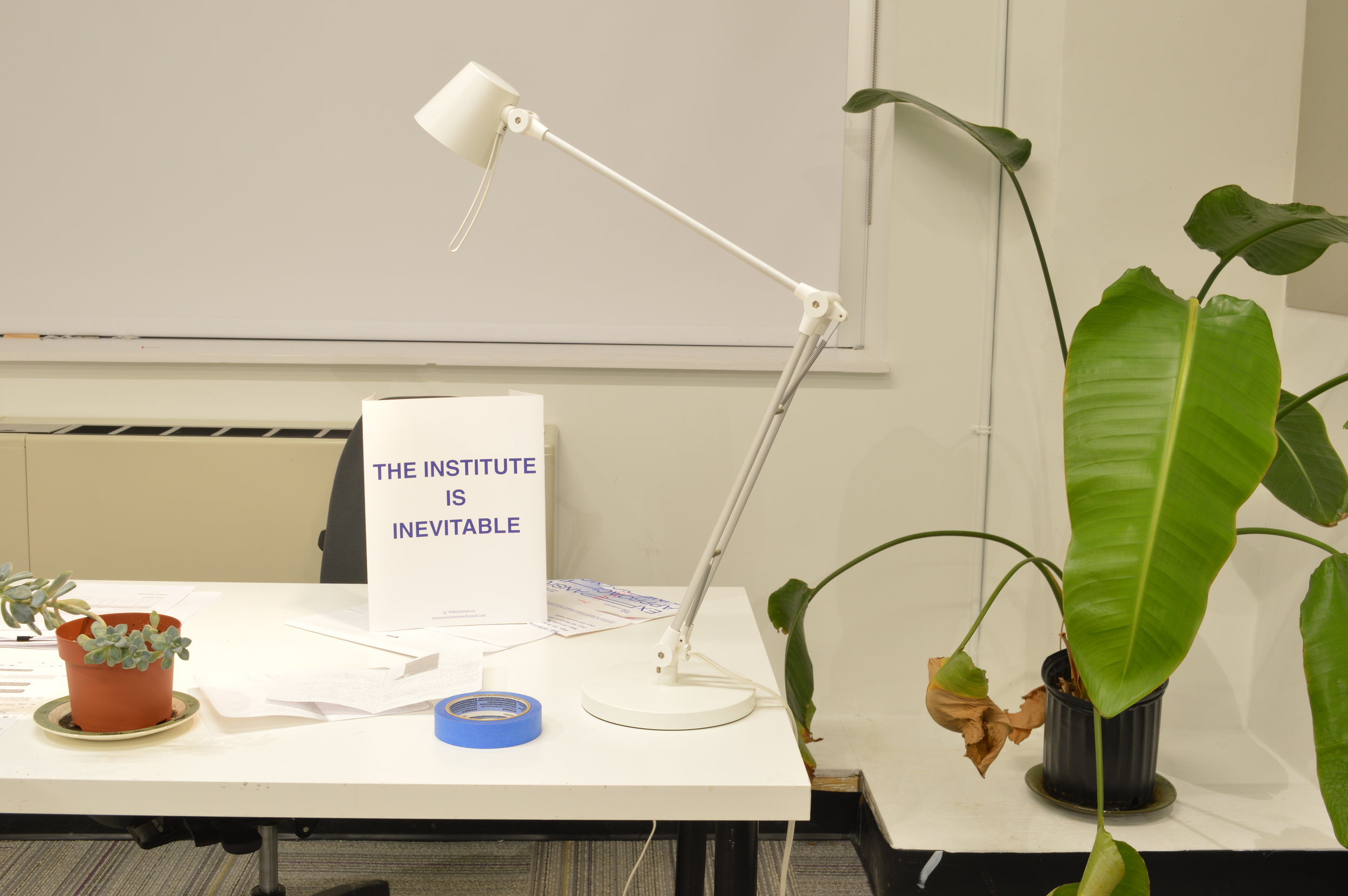 The Institute of Institutional Critique: Draft 1
(TORONTO, ON, March 25, 2019)— On March 25, 2019, the premier exhibition of The Institute of Institutional Critique™ will be on view at OCAD University's Graduate Studies building. Draft 1 presents TIIC's first attempt at answering the question: how far is it possible to exercise institutional critique by curating exhibitions? Heralded by Gerald McMaster as the "first of its kind," this exhibition will function as a case study of one cultural worker's experience negotiating with multiple Canadian arts institutions. Taking place within TIIC's makeshift office space, the evidence sourced from these institutional interactions will be displayed in the same manner as artworks in an exhibition context. The methods of installation will mirror a curator's approach to space, lighting, and content. Instead of lending importance to works of art, this consideration will be given to previously inaccessible, and therefore unknown or disregarded, documents.
This exhibition was developed from an auto-institutional-ethnographic approach. Whereas most art exhibitions focus on the artist's artistic production, Draft 1 of TIIC concerns itself with the by- products of the institutional process that result in an art exhibition. Institutions typically invest a huge amount of effort into concealing the labour, relationships, and negotiations that go into producing a single exhibition. By intentionally rendering documents such as receipts, cheques, contracts, emails, applications, paperwork, text messages… visible, the exhibition will engage in self-reflexivity while attempting to enact radical transparency.
As an institution designed to critique itself, TIIC recognizes that its project is bound to failure. Draft 1 presents the first iteration of TIIC to the world. With each new iteration/draft of The Institute, TIIC will continue to move forward, but never past, the critical potential of curatorial practice/institutional critique.